I was supposed to go to the beach with Bruder last Saturday. We've been meaning to do so since the start of Feb. Last Thursday, as I was about to make reservations with a beach resort, I got a text message from Monique, asking if I want to join her in scaling Mt. Pulag. She explained that Kash, her travel buddy, had an emergency and won't be able to join her in the trip.
Excitement got hold of me. I've been planning to conquer that mountain for the longest time, I just haven't found the time to do so.
I reread Monique's message for the trip details. I panicked, "What?! We leave Friday night?! But that's already tomorrow!"
A debate with myself began. "Of course, I'd really love to climb Luzon's highest peak, but I've no time to prepare for the trip. I can't go!" I started to text Monique that I can't join her, but made a sudden change of heart when I remembered that the locals call the place "the playground of the gods".
Glorious sunrise viewed from the summit
So, to make the long story short, it was supposed to be a trip to the beach to enjoy the sun and the sea, but it turned into a trek to the mountains where a sea of clouds awaited to be seen. (This is a feeble attempt to compose a tongue twister!)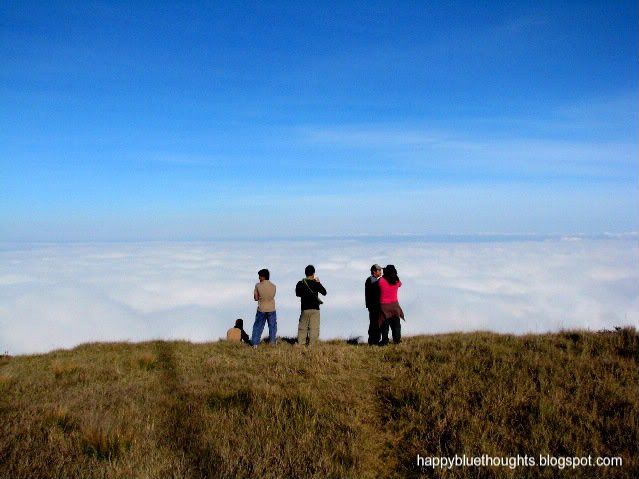 Pool of clouds
I'm glad I decided to go and conquer Mt. Pulag last weekend! It is, indeed, deserving to be called the playground of the gods. I believe the gods were truly happy to have us explore their turf. We had clear, blue skies and very good weather so we had a very good panoramic view at the summit.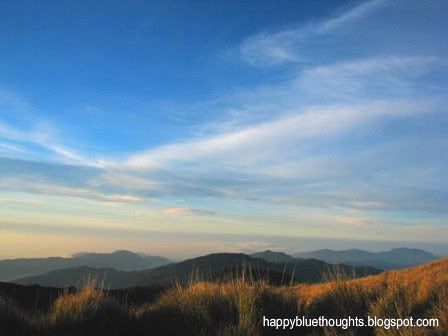 Mountain Range
Vista from the junior summit

Thanks for the invitation Muyie! Thanks Team TF for another great adventure! Thanks to the superb guys and gals who made the trip truly fun!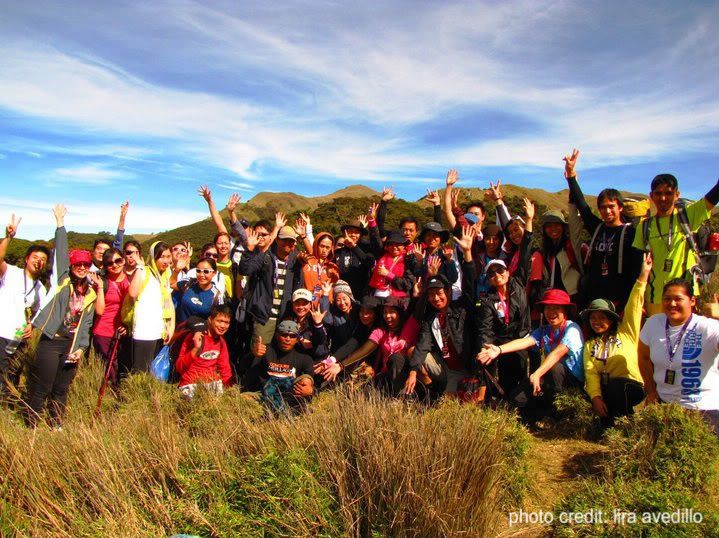 TF Adventurers
Clear blue skies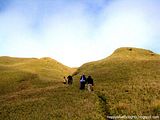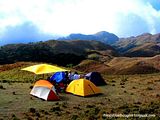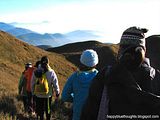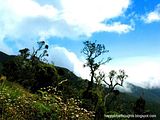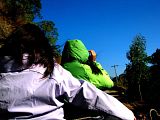 Sending you happy thoughts...