I'd like you to meet Ripee, the perky squirrel musketeer who loves to explore.
He loves the sun, sand, and sea.
Enjoying the sun and sand in White Rock Beach, Subic, Zambales
Conscious of his health and physical wellbeing, he makes it a point to engage in fun physical activities.
Ripee participates in the 2011 Lakad Parangal sa mga Beterano
(A Walkathon in honor of Philippine Veterans)
He is also active in socio-civic activities and is committed to serving the community.
Ripee joins the VIDES Phillippines' first Medical Mission for 2011
Delpan, Tondo, Manila
A brave and gallant squire, Ripee also supports the advocacy of perpetuating the stories of the valor and selfless dedication of the nation's veterans and fallen heroes.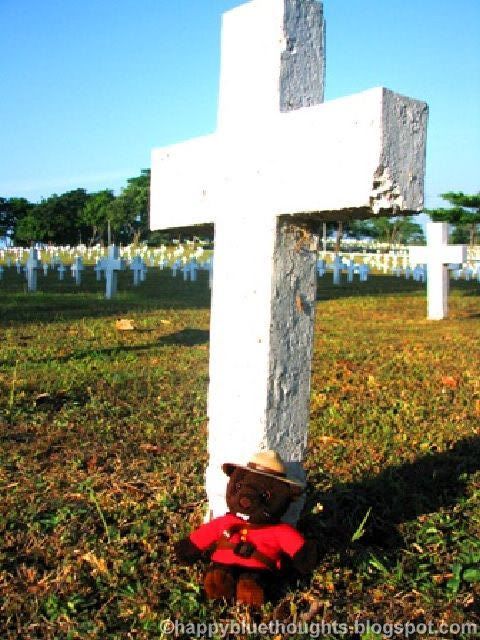 Ripee visits the Libingan ng mga Bayani
to pay tribute to the fallen heroes
who rendered the ultimate sacrifice
in exchange for the country's freedom.
Stayed tuned for more of Ripee's marvelous adventures!
Sending you happy thoughts...