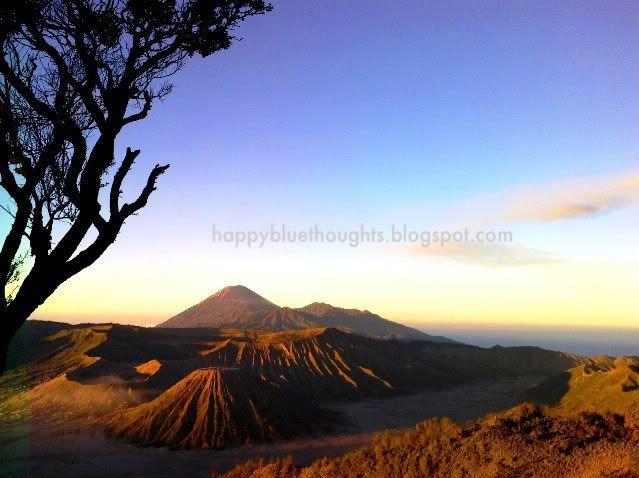 I cannot find the right words to describe what I witnessed while sitting atop Mt. Penankajan in the early morning of August 19. What I can tell you is that I did not feel the exhaustion that one should have felt after enduring an hour and a half bus ride from Ortigas to Clark, a three- hour flight from Clark, Pampanga to Kuala Lumpur, Malaysia, a two and a half hour plane ride from Kuala Lumpur to Surabaya, Indonesia, a three-hour ride on a rollercoaster (oh I mean a van with a racecar driver!), a few minutes of bumpy, dusty ride aboard a 4x4 jeep, an hour or so of uphill trekking in the dark, a two-minute uber fast motorcyle ride, and another minute or so of climbing (running!) stairs to reach the viewdeck to witness the early rays of sunlight slowly come over the horizon.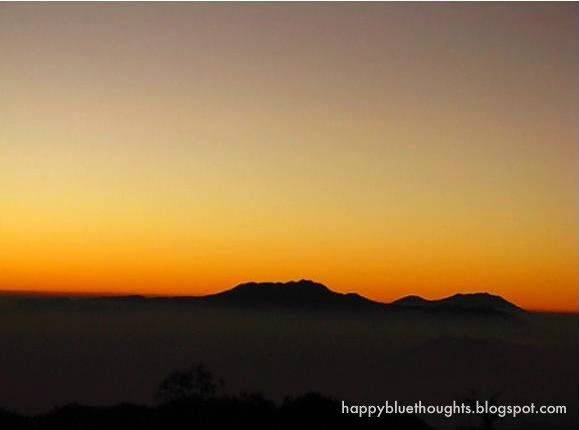 I should have been dead on my feet after doing all that; instead I found myself teeming with energy. My grumbling stomach, my lack of sleep, my sore muscles, and my shivering body no longer mattered. The adrenalin rush and the magnificent vista silenced all the complaints of my body.
Watching the sunrise atop Mt Penanjakan was truly a magical experience. I felt God's overflowing love as I marveled at the ethereal beauty of the Tengger Caldera. The picturesque volcanoes, the sea of clouds, the magical colors of sunrise were in perfect symphony. Oh, how I wish I had a time-lapse camera!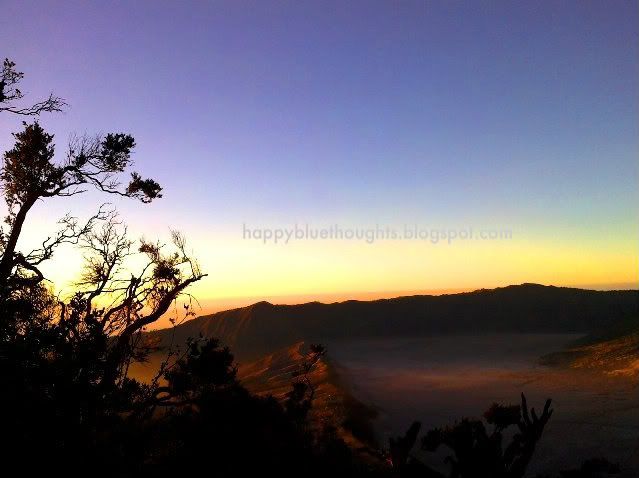 Too bad, I was not able to take a lot of pictures. Karlon, my beloved camera, finally gave its last breath that day. I was left with my camera phone which was not able to capture the enchanting, serene beauty of the place. I just decided to sit back and wait for my friends whom I left three-fourths of the way to the summit. I watched in awe as the sky changed its color and as the sea of clouds slowly faded away
Sending you happy thoughts...